Bio:
From Tedx to festivals and venues up and down the East Coast, Noah Proudfoot is a soul-powered songwriter doing things a little differently. Using elements of  funk, R&B, and indie-folk, his soulful voice stirs the human spirit and dives beneath the static of daily life. Studied in poetry and certified as a yoga teacher, his lyrics are carefully crafted to motivate and inspire. His full band, Noah Proudfoot and the Botanicals, broadcasts these messages on a much larger scale, gaining attention in the transformational music scene and attracting a following of like minded fans. With the recent addition of female vocalist Cicada Evergreen, their sound has reached a new level of depth and fullness, showcasing rich three-part harmonies and an onstage energy that will have you smiling by the first song. Opening for bands such as Gone Gone Beyond,  Satsang and Yaima, their songs and presence have touched the hearts of listeners across the country. This summer they are excited to release a handful of new songs from their upcoming album- the first release in over two years. Catch them at festivals around the region this year, as they continue to expand their mission of spreading harmony and connection far and wide.  
- New Single, 'Travel Light' -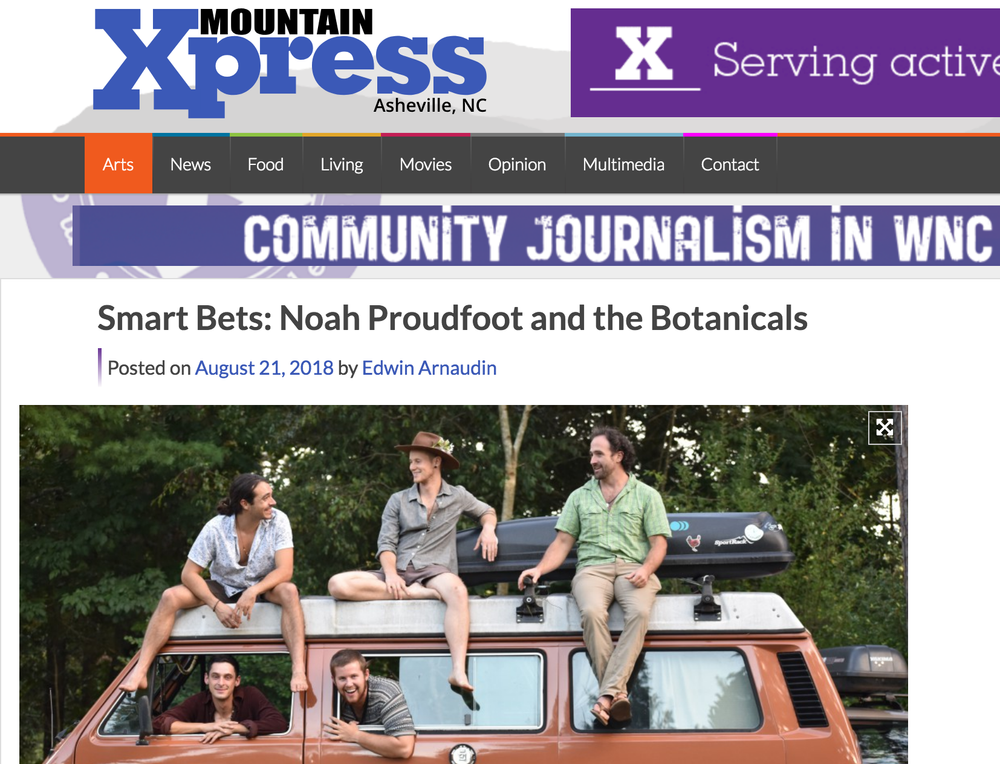 -Events-
Join me for a crowd-fueled musical experience, live cypher jam, and impromptu musical creation.